Cuby Sprinter Special / VIP Line
Discover Cuby Sprinter Special / VIP Line
Unique Cuby Line design

Individual approach to the order – we are only limited by the customer's imagination

We are a leader in innovation – we are the first in Europe to have a vehicle equipped with 100% ELECTRIC DRIVE with a range of up to 300 km
Equipment
We use only and exclusively the best quality materials to make buses.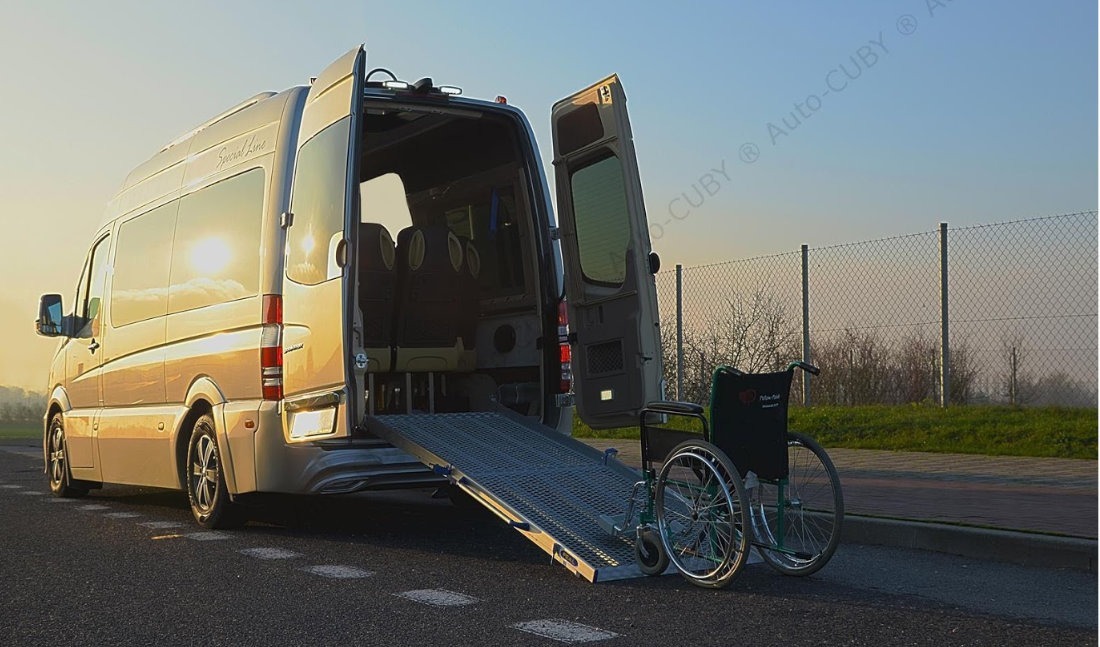 We pay special attention to practical solutions combined with a modern, unique design – so that the Special Line and VIP Line versions are characterized by unique solutions.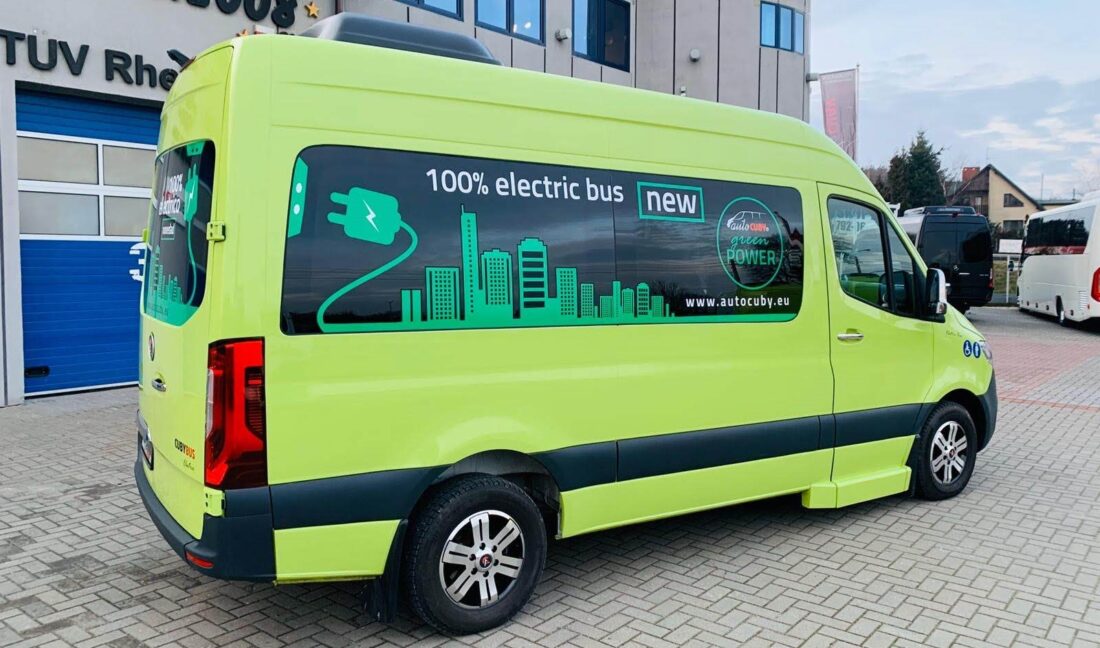 We use the most modern technological solutions available on the automotive market – we have versions of vehicles adjusted to the transport of people with disabilities on wheelchair- using for this purpose reliable electric lifts from Dhollandia.
SAFETY
All vehicles manufactured by Auto-Cuby are homologated in accordance with
European CoC (Certificate of Conformity) guidelines.
We cooperate with well-known road safety certification bodies
such as IDIADA. We use the latest guatantee technological solutions
travel safety – additional TELMA retarder retarder, LDWS lane assistant,
AEBS and many more.