Cuby Sprinter Tourist Line
Discover CUBY SPRINTER Tourist Line
Unique Cuby Line design
Individual approach to each client's order
Technological solutions that give the owners of Auto-Cuby buses an advantage on the market
We were the first on the European market to introduce a 100% electric bus with a range of up to 300km on a single charge
Increased luggage space up to 5.5cm3
EQUIPPMENT
In Auto-Cuby busses we are using only certified and best quality supplier's materials.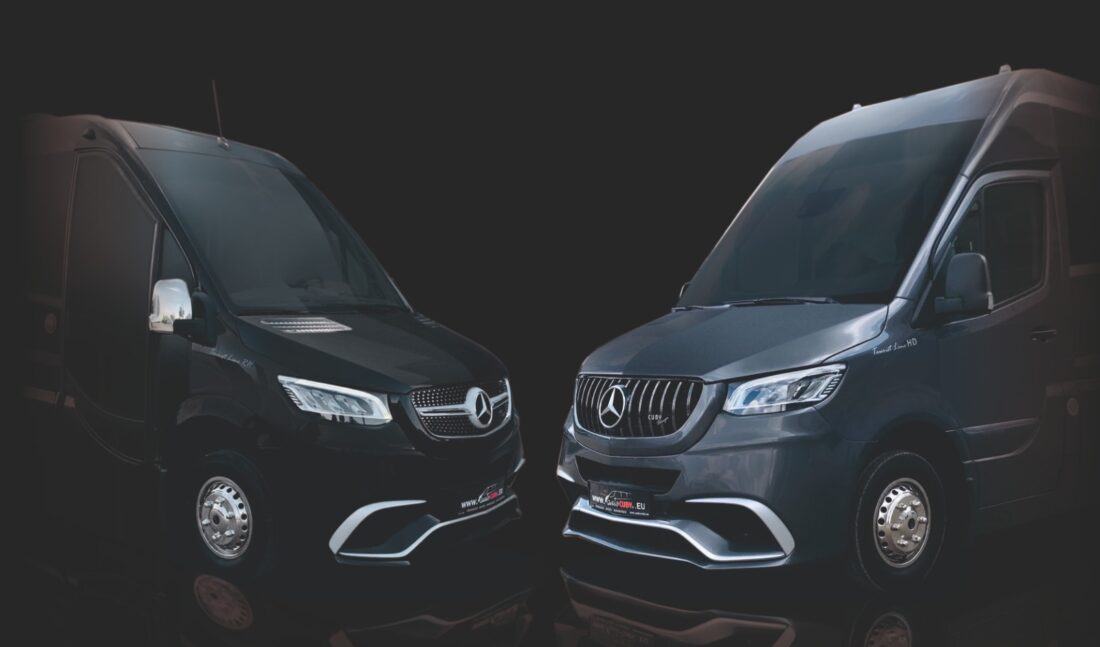 We pay attention to details, thanks to which the buses that leave the Auto-Cuby production line are recognizable and distinctive on the road. The Cuby Design package, which includes the Cuby sports bumper, the Diamond / Panamerica grill, and a wide strip – give a unique performance and stand out among the buses offered by the competition.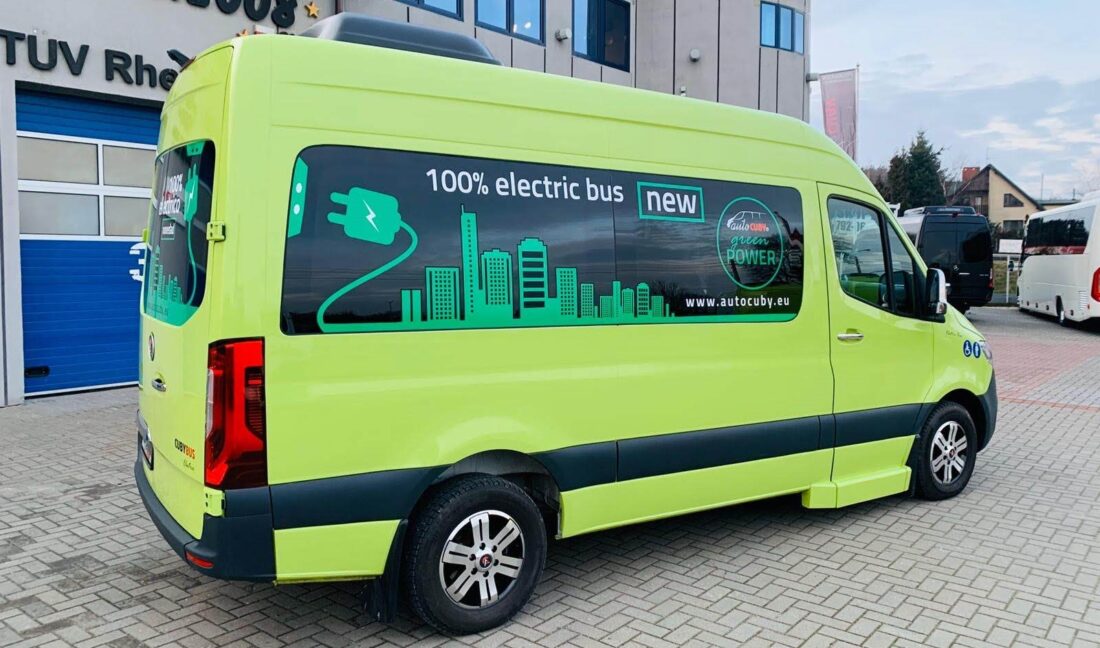 This is our motto. We are a leader with 25 years of experience in the bus market. We were the first to introduce the increased certified tonnage of the vehicle in Mercedes Benz Sprinter and Iveco Daily. We make vehicles in the latest technology, on the chassis – which gives us the opportunity to increase the number of seats, increase the luggage space in the side and rear trunks, launched a 2 + 2 seat system giving more legroom. All solutions comply with the guidelines of Mercedes Benz (we are certified by Truck Partner) and Iveco (we are certified by BusMaster) and are covered by a 2-year warranty.
SAFETY
All vehicles produced by Auto-Cuby are homologated in accordance with
European CoC (Certificate of Conformity) guidelines.
We cooperate with well-known road safety certification bodies
such as IDIADA. We use the latest technological solutions which guarantee 
safe travel – additional TELMA retarder retarder, LDWS lane assistant,
AEBS and many more.