Bus/minibus equipment – what to look for?
Travelling by minibus/minibus over short or long distances should be pleasant. The vehicle equipment and the driving quality of the driver are responsible for the feeling of this pleasure. Let's see, how can the equipment of an organised passenger transport vehicle affect customer satisfaction?

The passenger's driving experience is directly influenced by the vehicle equipment. Features such as air conditioning, ergonomic seats with armrests or tinted windows are practically standard in minibuses. An important feature that contributes to the quality of the journey is the air conditioning distributed in each passenger compartment and the independent heating of the passenger area. For those travelling at night, the buses can be equipped with LED lighting and the seats can be reclined to a comfortable position for night-time rest. During the journey, safety belts installed for the passengers will be responsible for their safety. The audio/video setting also contributes to the comfort of the journey. The bus can be equipped with an additional audio system, a subwoofer, a microphone for the remote control and televisions of various sizes – while the large luggage compartment allows the passengers' luggage to be properly distributed. All these additional options and many more are available in our offer.

So what do you need to consider when choosing equipment for your bus?
We would like to answer – everything. We mean, it is important to equipment the vehicle with air conditioning, for example, as well as driver amenities such as cruise control, but also other safety features such as ABS, ASR, electronic braking system or brake assist. There is little discussion of these features in buses, with the focus on the passenger compartment.

Please remember that at every stage of the order our Sales Department is there to help, advising our customers – starting with the selection of additional equipment to the issue of safety on the road – and after all, it is these that will determine the peace of mind, the sense of comfort of the passengers as well as the driver.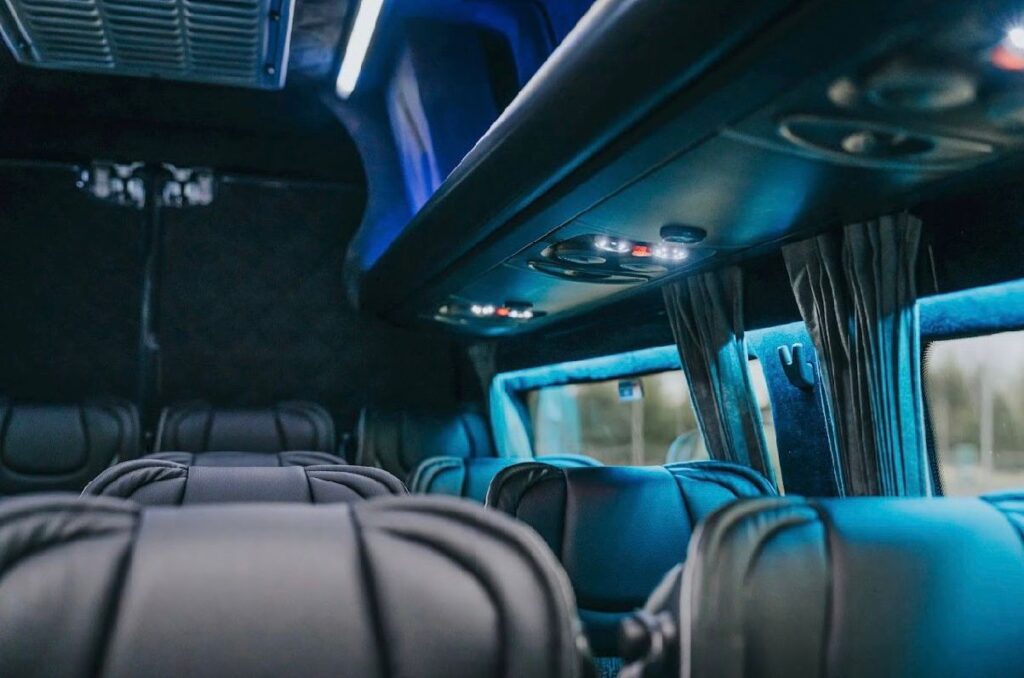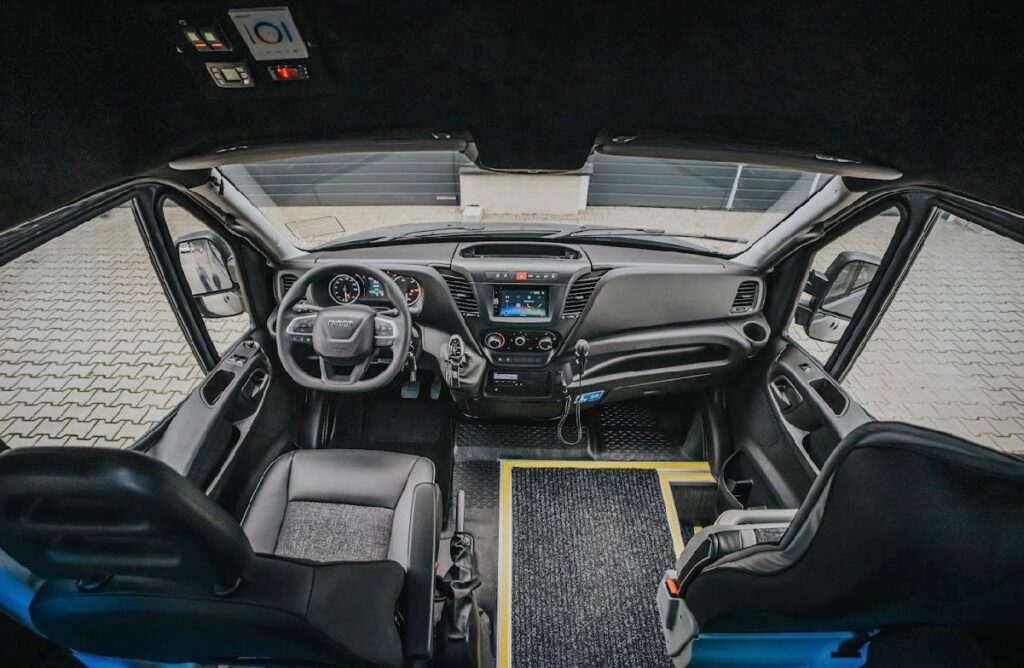 Check out our realisations:
Contact our Sales Department!